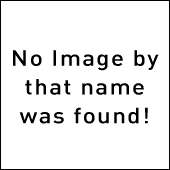 When I installed Snow Leopard on my MacBook the first thing I noticed was that my Server Admin Tools were missing (I keep them as a Stack in my Dock). I quickly searched the Apple site for a download to the new 10.6 Tools but was unable to find the proper download. I keep getting links to the 10.5 Tools which don't work on Snow Leopard or with Snow Leopard Server.
Fortunately today Morgan was able to dig up the correct link. With Server Admin Tools 10.6 you can administer both OS X Leopard Server 10.5 and OS X Snow Leopard Server 10.6!
Server Preferences and Server Status widget
The Server Preferences application and Server Status widget are for remote administration and monitoring of your server and key services including file sharing, address books, calendaring, instant messaging, mail, web, and virtual private networking.
Server Admin
The Server Admin application is for remote administration of one or more servers. It can be used to install and setup Mac OS X Server on a remote computer, manage file share points, configure service settings, monitor server activity, and provide detailed logging information for each of the running services.
Server Monitor
Server Monitor is for the remote monitoring and management of one or more Xserve systems.
Workgroup Manager
Use Workgroup Manager to remotely manage users, groups, and computer accounts in advanced server deployments. Workgroup Manager is also used to set and manage preferences for Mac OS X users.
Podcast Composer
Podcast Composer provides a visual step-by-step approach to easily build powerful workflows for Podcast Producer.
System Image Utility
The System Image Utility application is for the creation and customization of NetBoot, NetInstall, and NetRestore images.
Xgrid Admin
The Xgrid Admin application allows administrators to remotely manage clusters and monitor the activity of controllers, agents, and the status of jobs on the grid.
QuickTime Broadcaster
Use QuickTime Broadcaster along with QuickTime Streaming Server to produce professional-quality live events. The QuickTime Broadcaster application can be used to capture live audio and video streams and transmit them to QuickTime Streaming Server for redistribution.